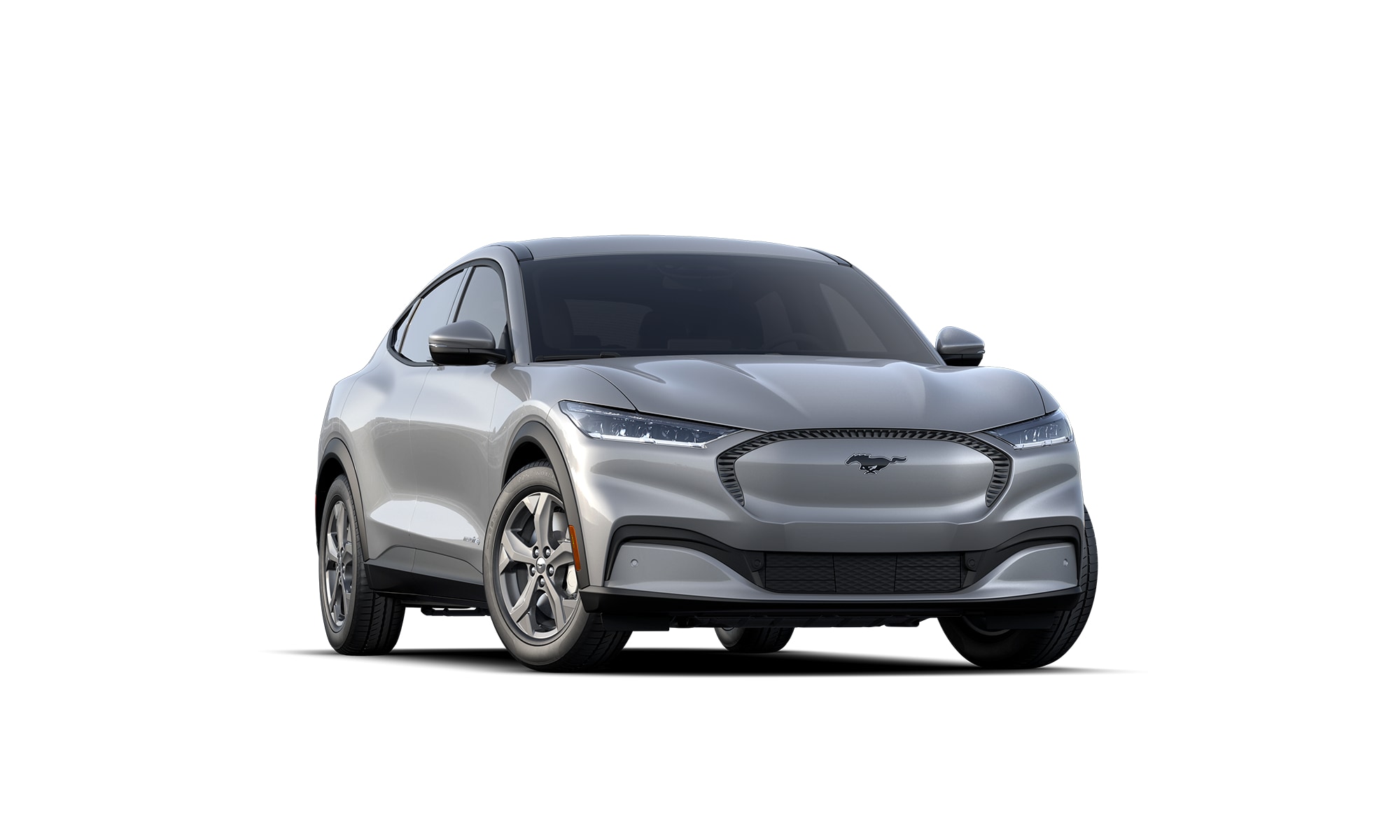 ​

Ford announced back in late 2019 that they will be expanding the Mustang line of vehicles for the first time in 55 years, but no one expected a model quite like the Ford Mustang Mach-E. This addition to the Mustang lineup and our Ford dealer serving Belding is the first all-electric SUV from Ford and the first SUV in the Mustang family. Revolutionary in many ways, the 2021 Ford Mustang Mach-E is sure to be one of the most exciting new Ford models in Greenville. Read more about the Mustang electric SUV below!
What Makes the 2021 Ford Mustang Mach-E so Exciting?
The Ford Mustang Mach-E embraces the spirit of the Mustang brand with a smooth silhouette and curves reminiscent of its muscular sports car predecessor, and that design hints at the performance you'll get from the electric SUV near Rockford. The Ford Mustang Mach-E GT will provide an estimated 459 horsepower and 612 pound-feet of torque, which helps it race from 0 to 60 in under four seconds. The Ford Mustang Mach-E SUV boasts at least a 300-mile range on a fully charged battery, which can charge up to 80% in under 40 minutes thanks to DC Fast charging.
Inside, there's room to seat five and haul cargo in the Ford Mustang Mach-E near Ionia, which also has a storage space where the engine would normally be. The new electric SUV also has the latest generation of SYNC communications and entertainment system technology with a stylish, seamless interface that intelligently memorizes the driver's habits.
Even as an SUV, the new Ford electric vehicle is easy to recognize as a Mustang with all of the classic features conformed to fit a larger vehicle. If you're interested in a performance SUV with zero emissions, reach out to our Ford dealer about pre-ordering a Ford Mustang Mach-E near Cedar Springs!